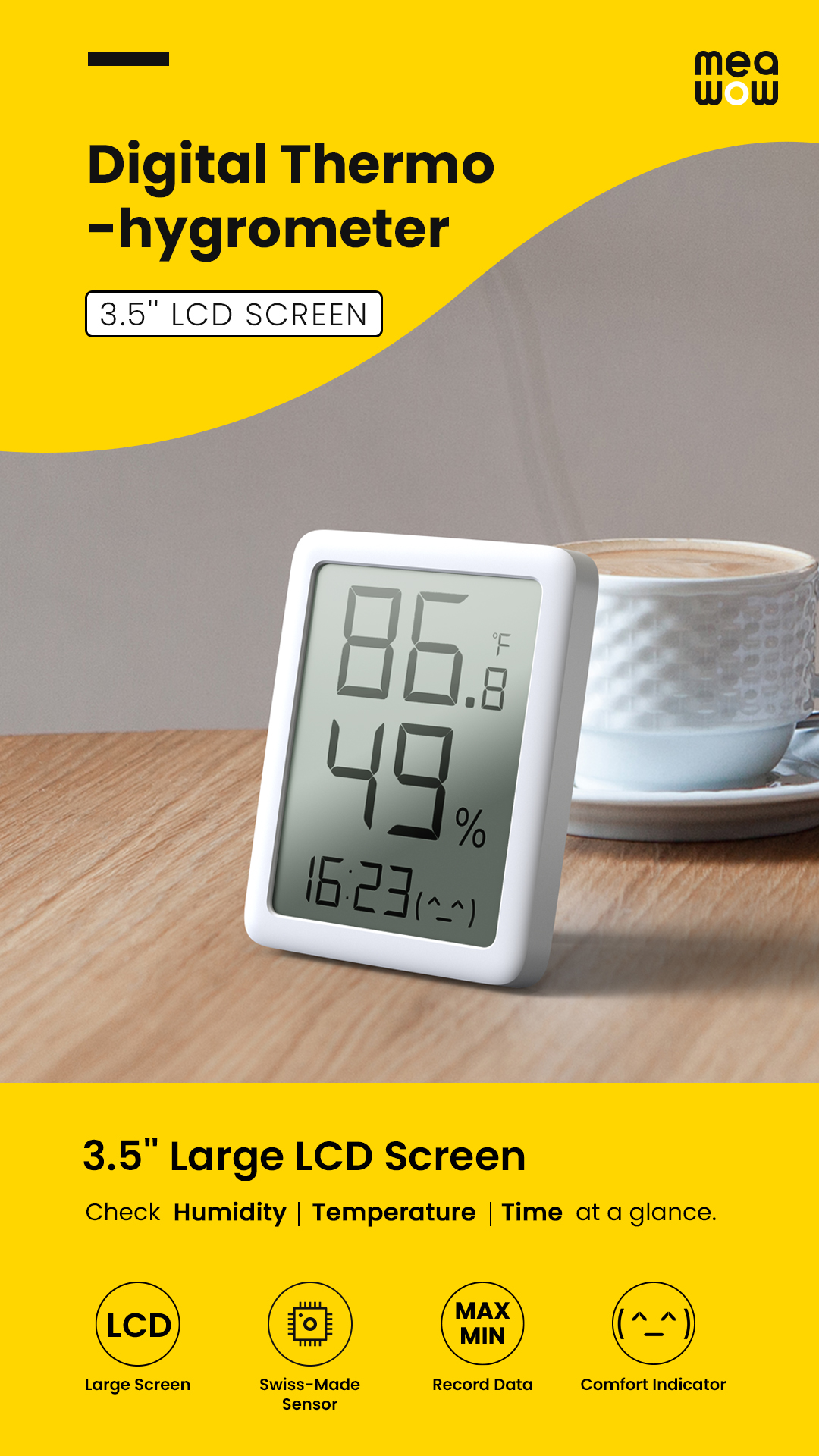 3.5 '' Large LCD Screen
Thanks to the 3.5-inch large-size LCD break-code screen, it can display various values clearly.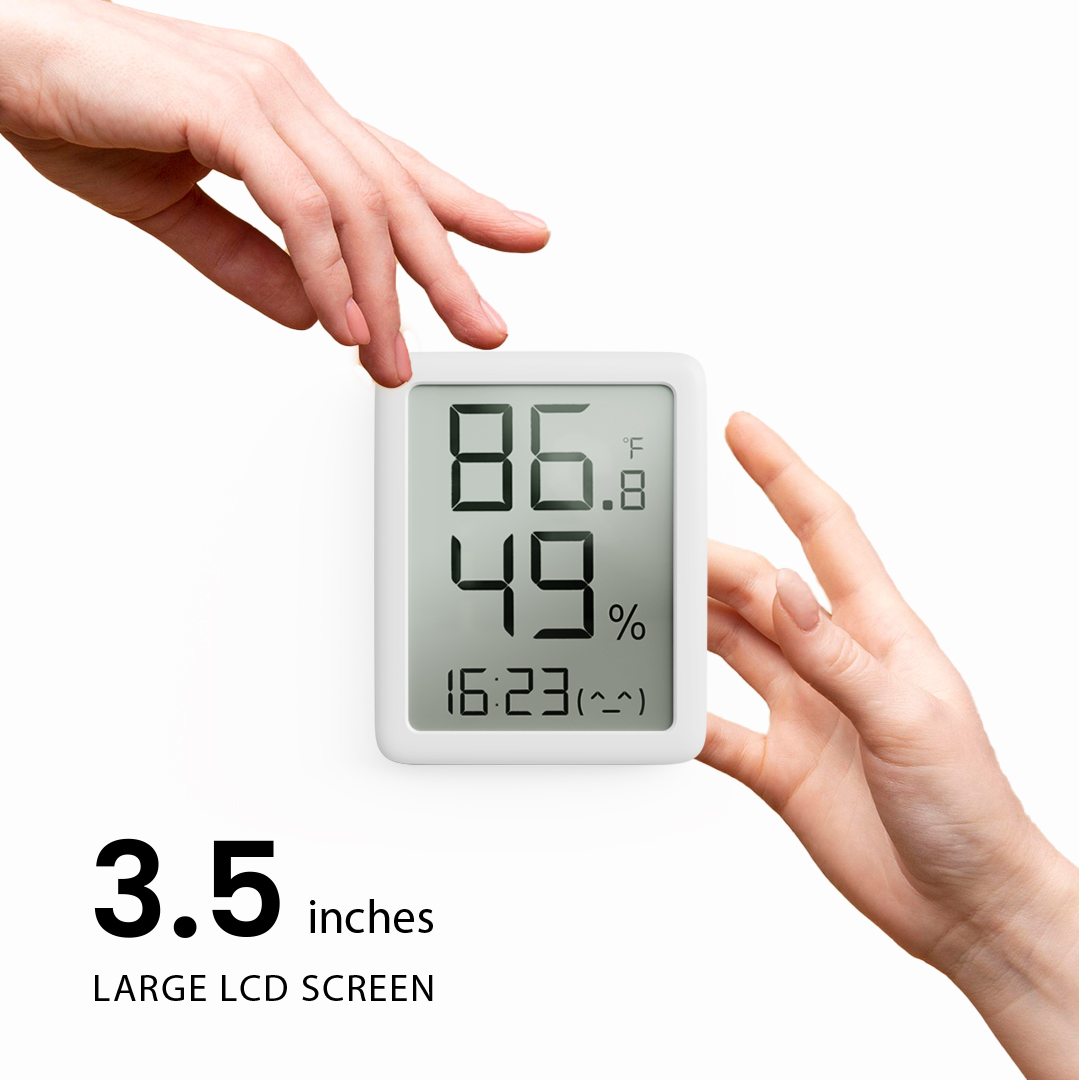 Updates Every 2 Seconds
Swiss-made sensor is accurate to ±0.54°F/±0.3°C and ±3%RH updating every 2 seconds.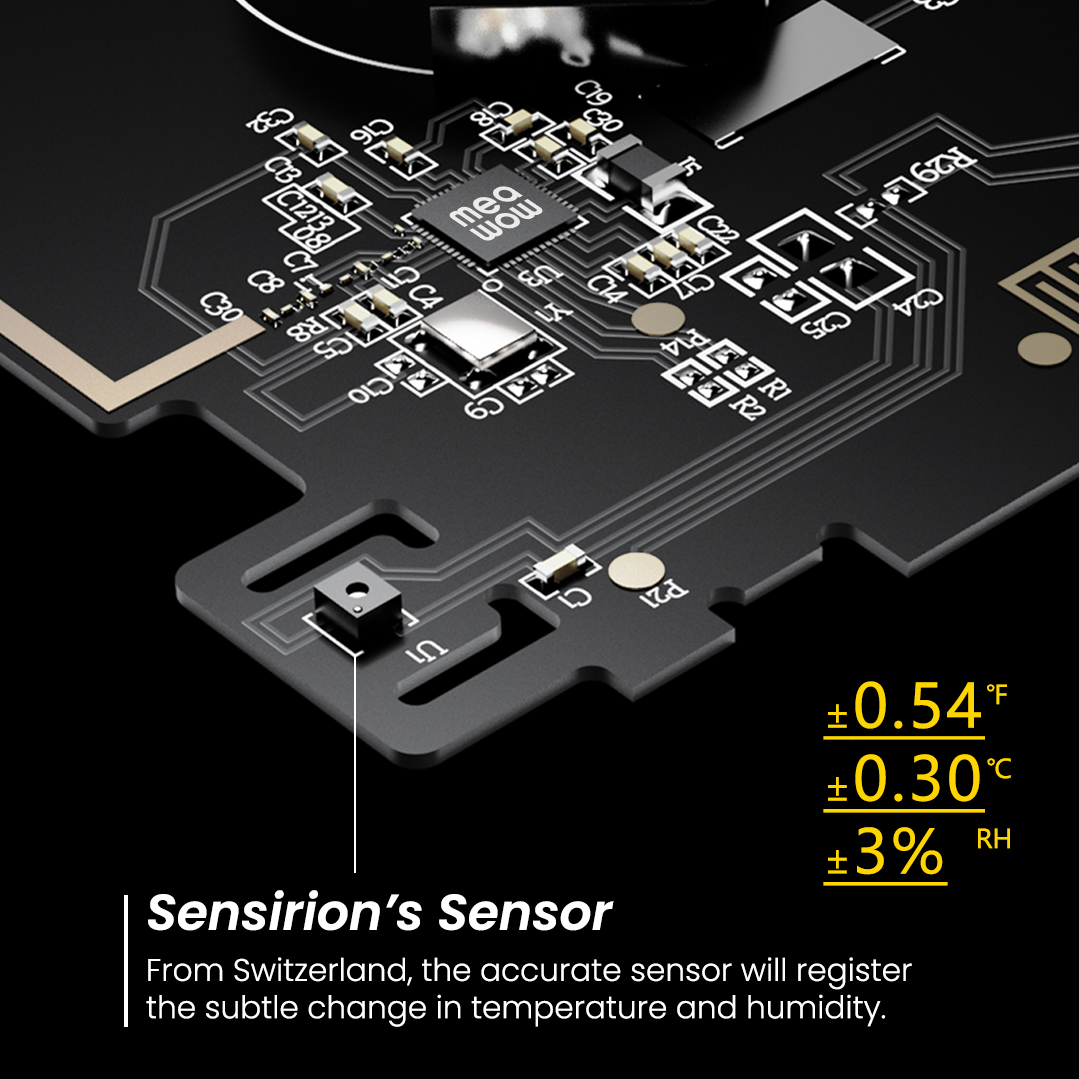 With two CR2032 button batteries, it can be used continuously for 2 years.
197 ft Whole-Room Coverage
A 197ft/60m range allows you to monitor temp and humidity at a glance.
197ft/60m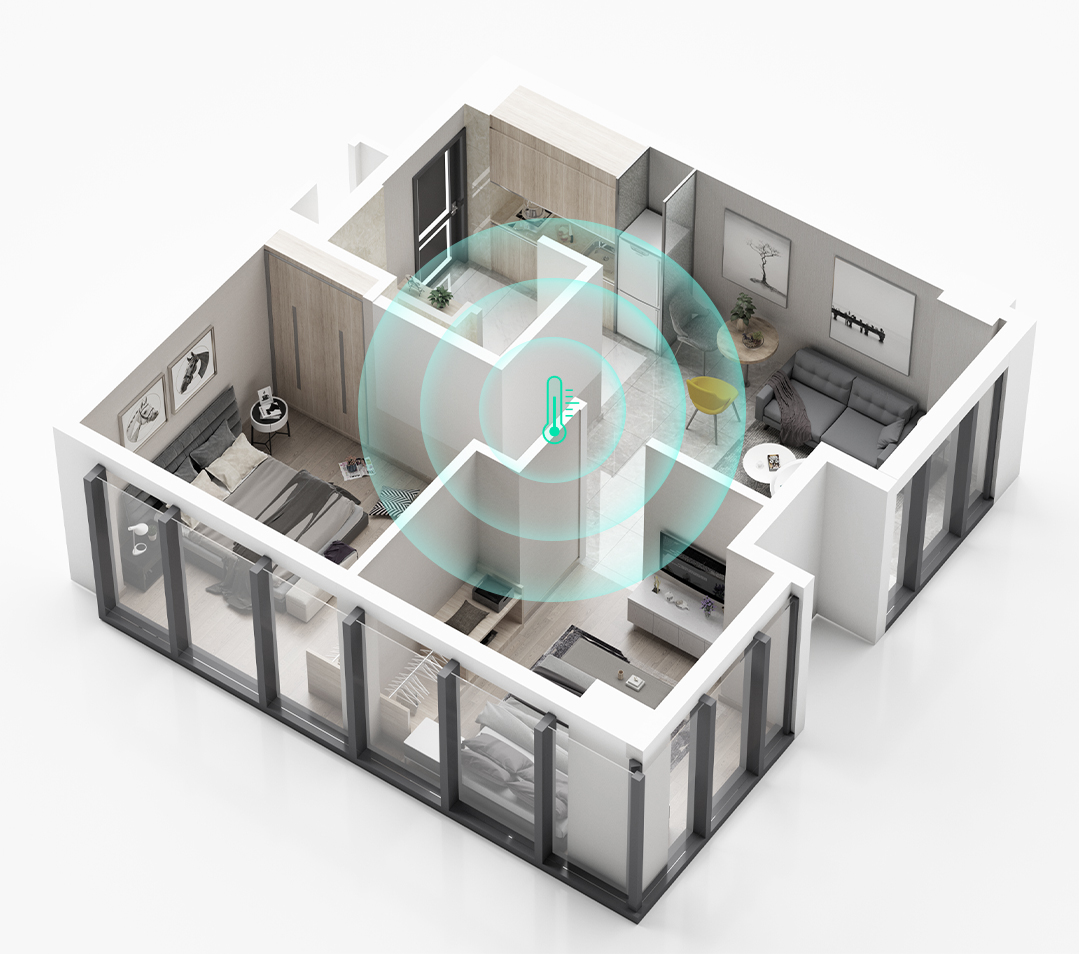 Data Storage
View the maximum and minimum values of temperature and humidity within 24 hours with one press.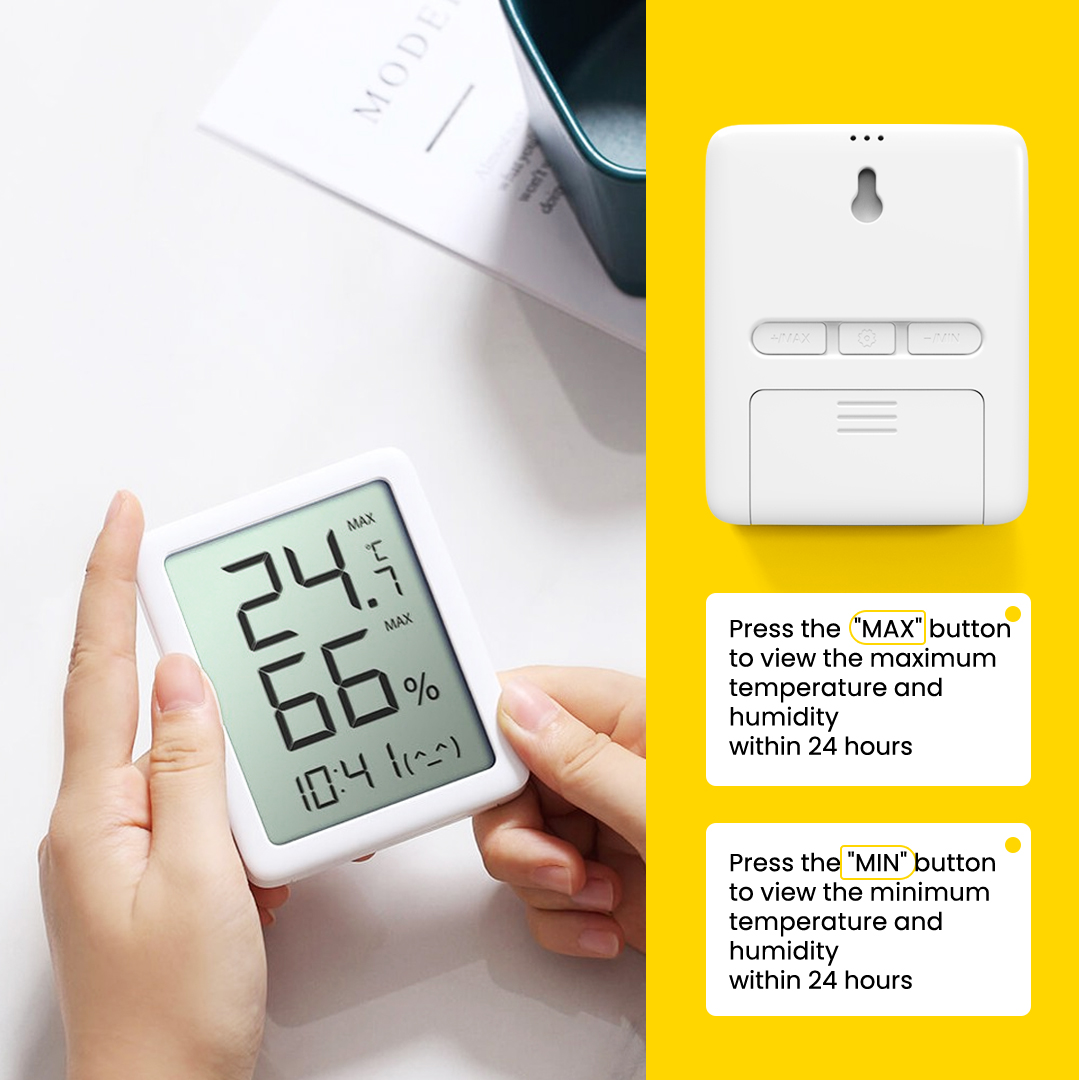 Portable Sleek Design
Wall mount or use tabletop stand for the monitor with a 1 year high-quality battery is included.

Comfort Indicator
Different comfort level expressions help you understand the somatosensory comfort level at a glance.