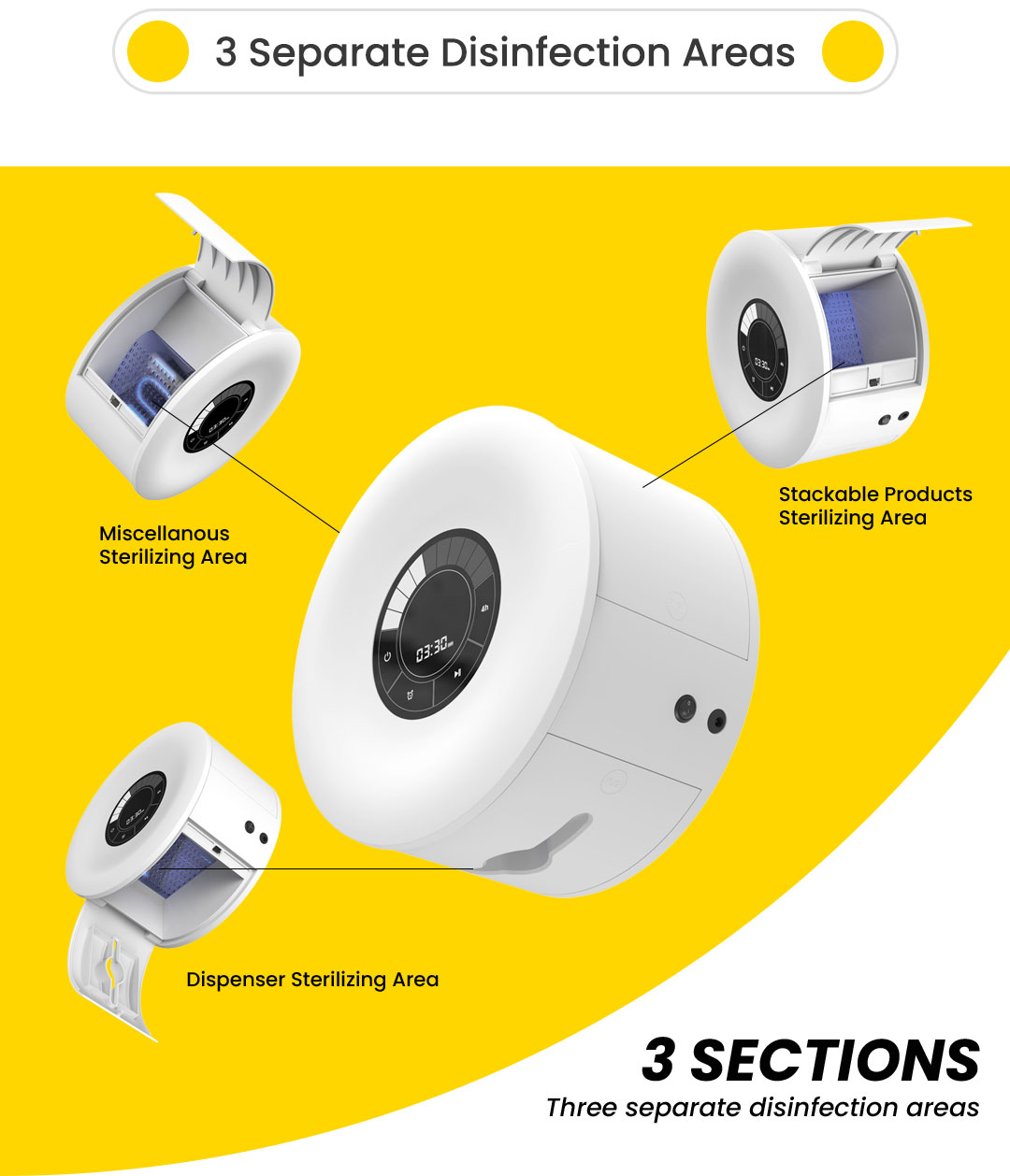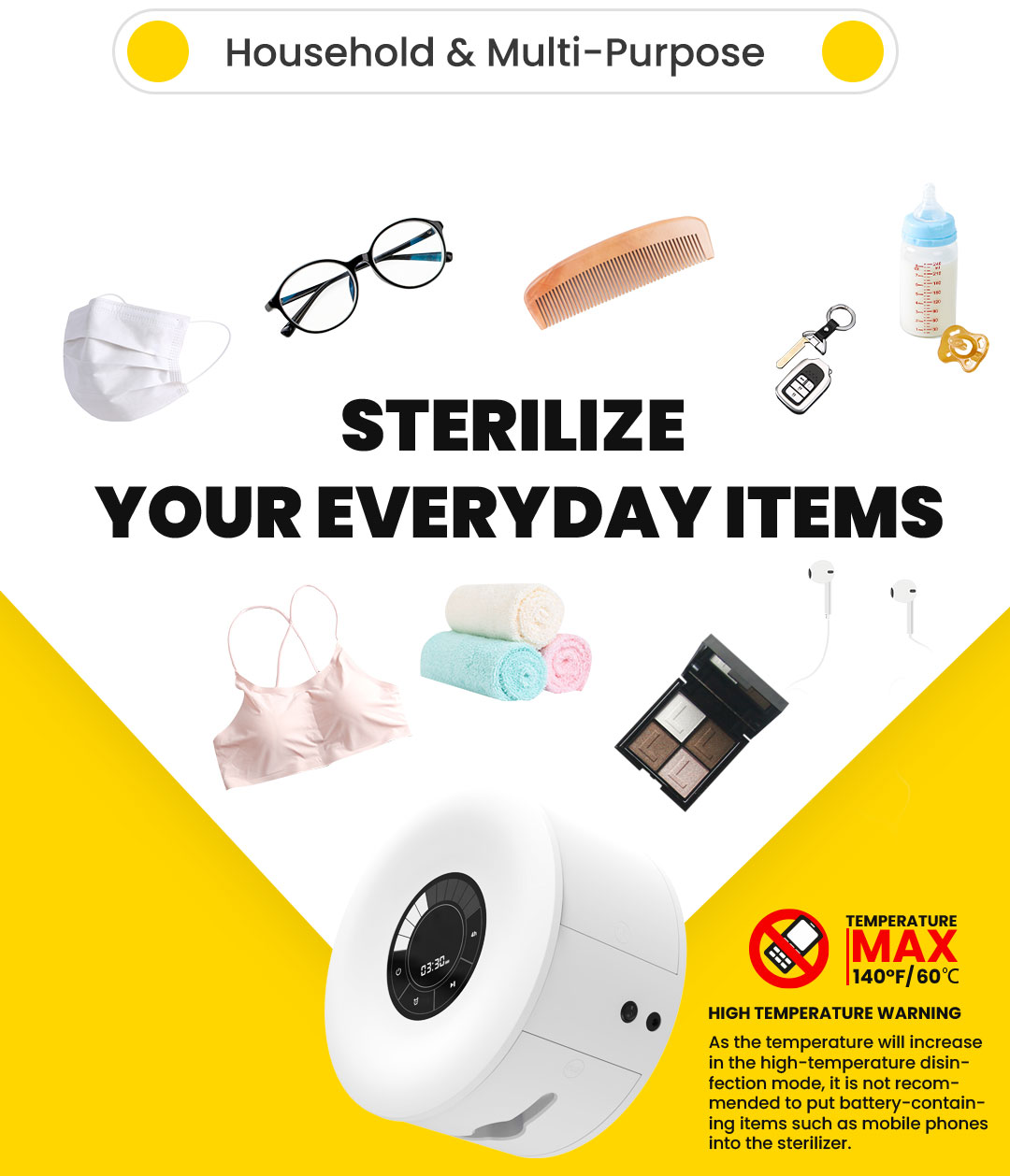 Household Multi-Purpose sterilizer
Keeping the whole family clean and healthy
Undergarments, baby articles, and face masks along with other beauty tools and accessories (nail clippers, eyebrow trimmers, acne removers, etc.) can be disinfected in any of the compartments.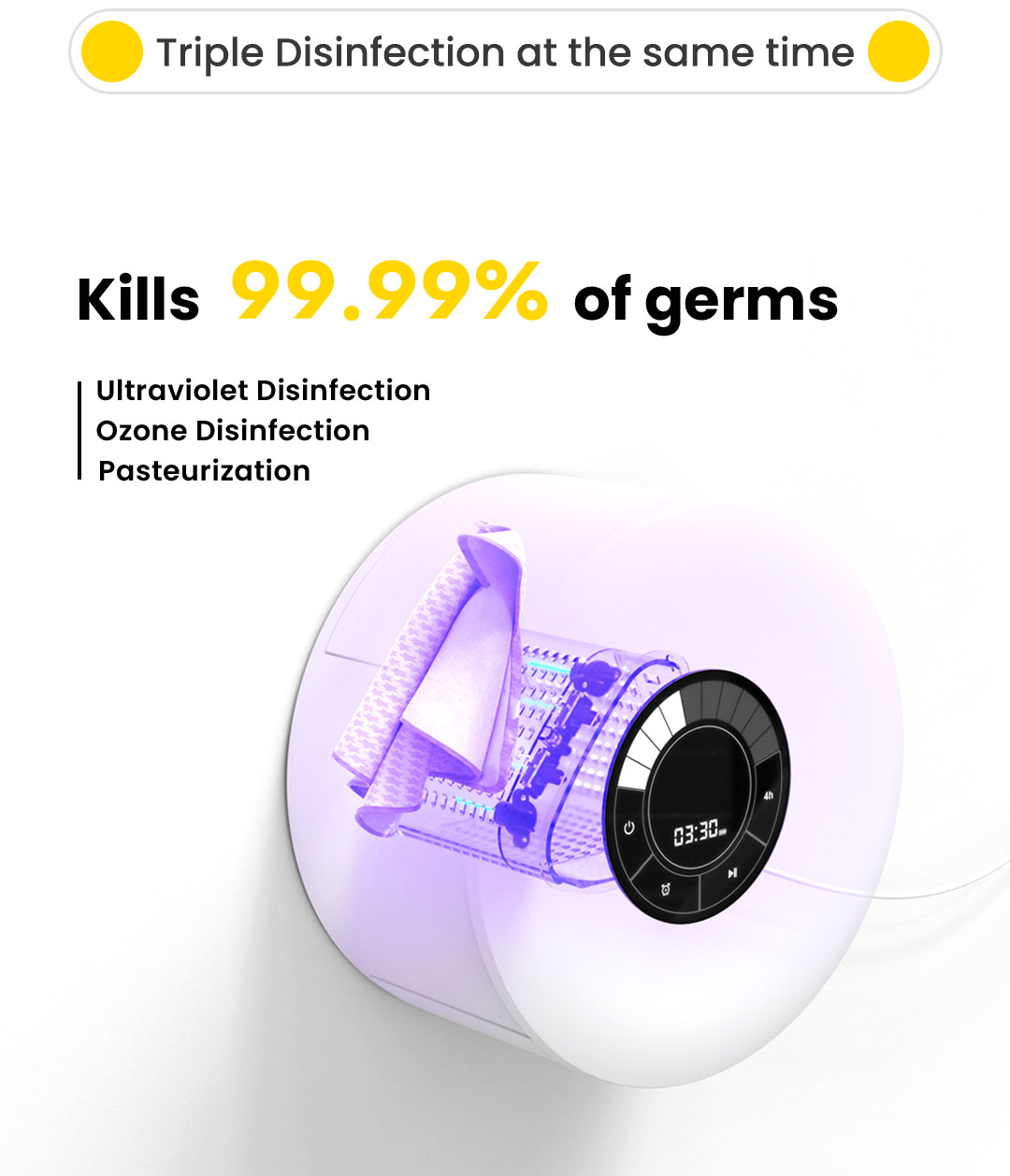 Triple disinfection for efficient sterilization
To ensure the fullest and most extensive sterilization, the Meawow Multi-purpose Sterilizer performs three separate disinfection operations: UV light, ozone, and pasteurization. It can kill 99.99% of Escherichia coli, Staphylococcus aureus, Candida albicans and other bacteria in just 15 minutes.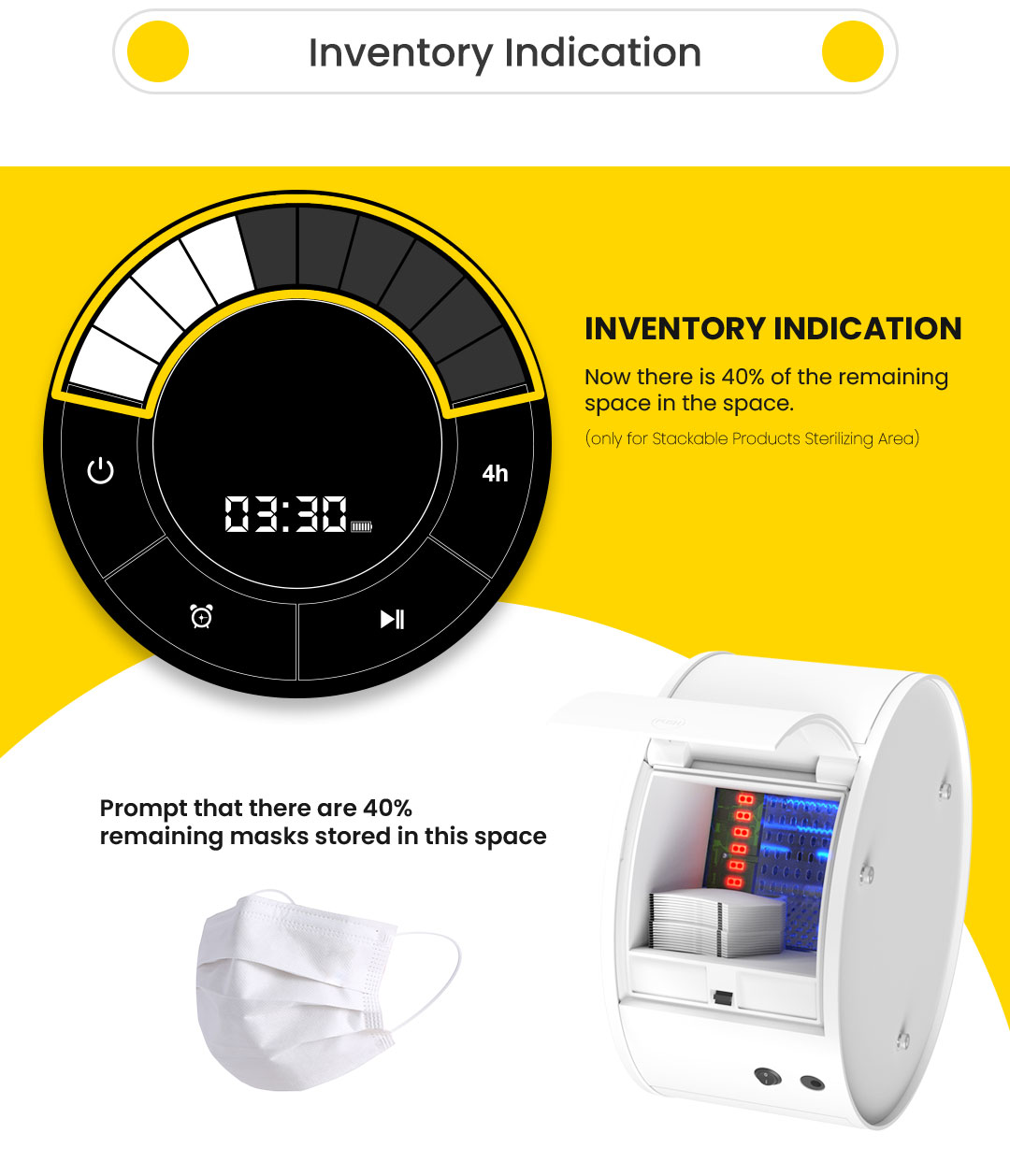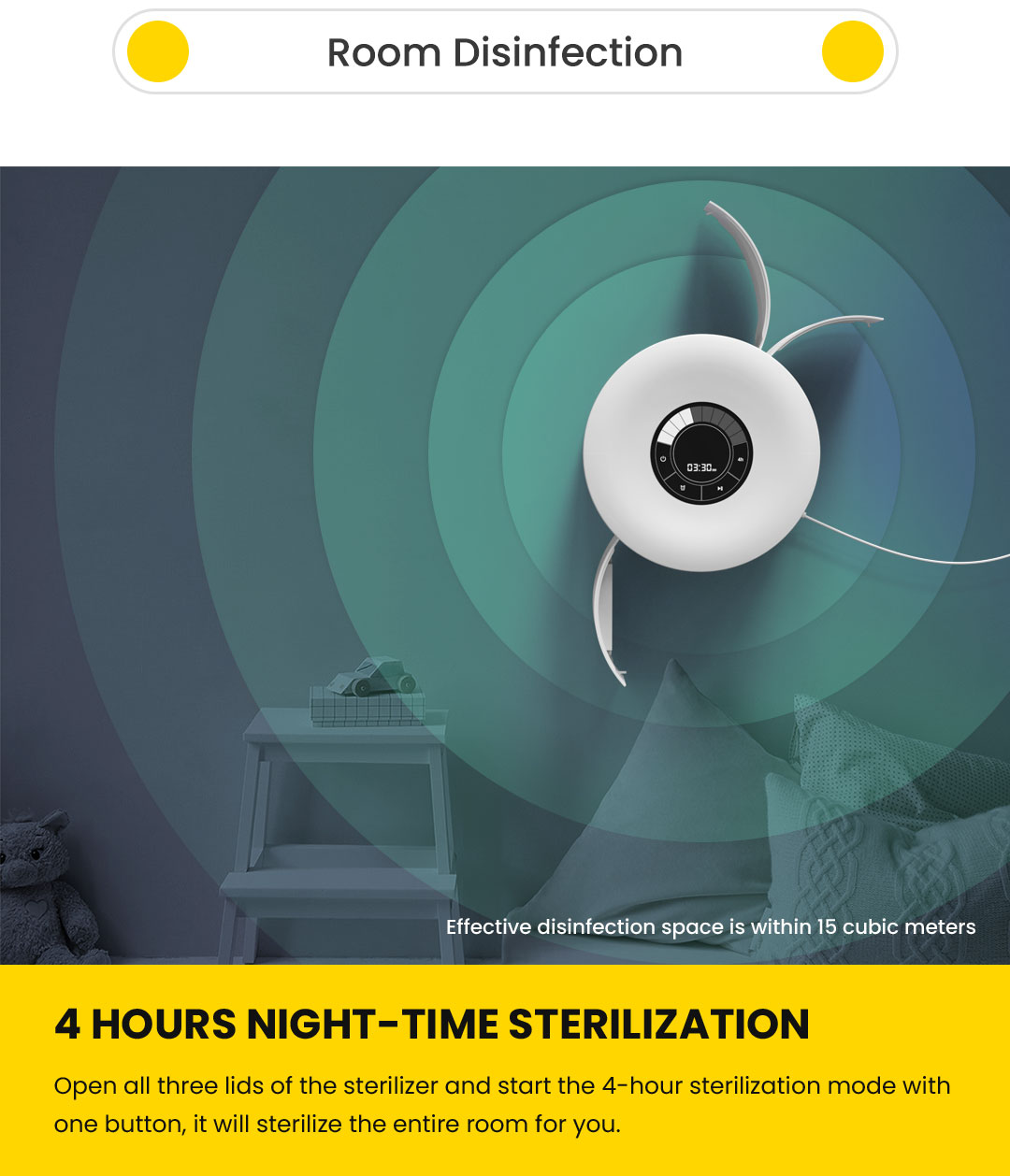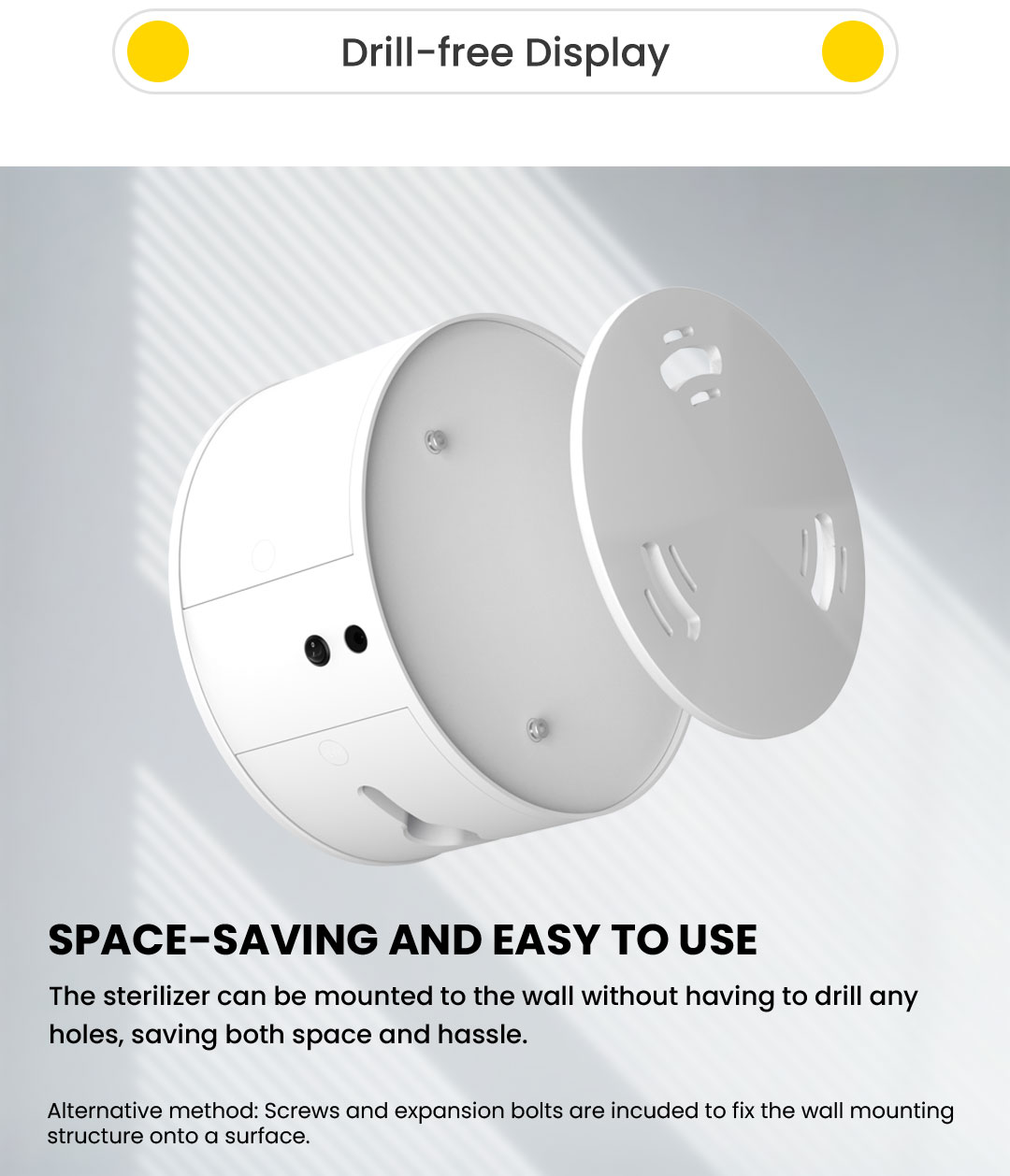 Installlation
1- Apply the adhesive evenly on the smooth side of the wall mounting structure.
2- Follow the side indicator and stick the wall mounting structure on the wall/flat surface.
(Suggestion: place the device on smooth surfaces like ceramic tile or glass)
3- Use the auxiliar sticker to secure the mounting structure and let it set for 72 hours.
4- Align the sterilizer to the crew mounting structure hole
5- Rotate the sterilizer to secure the device
It can also be installed in these corners of the home for disinfection.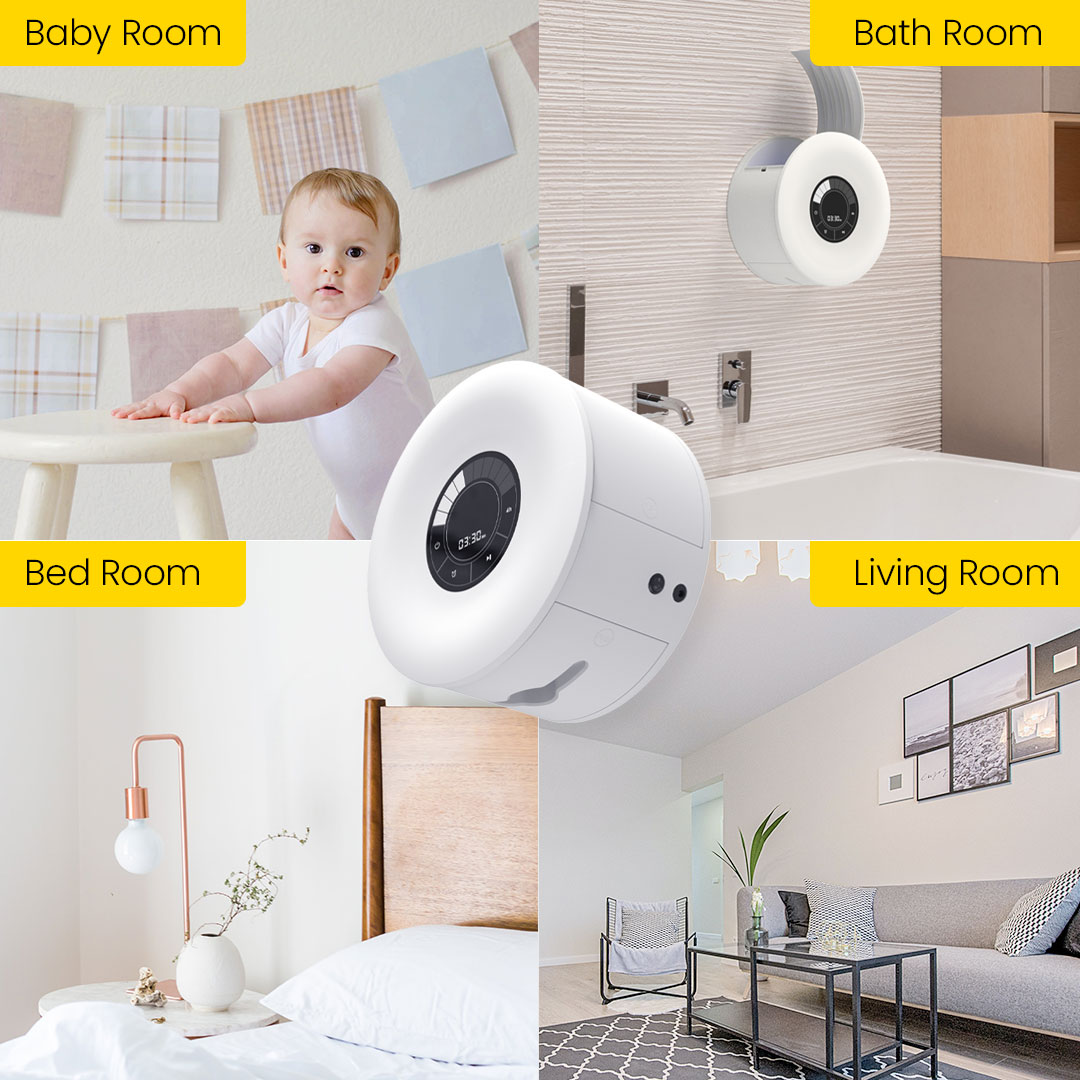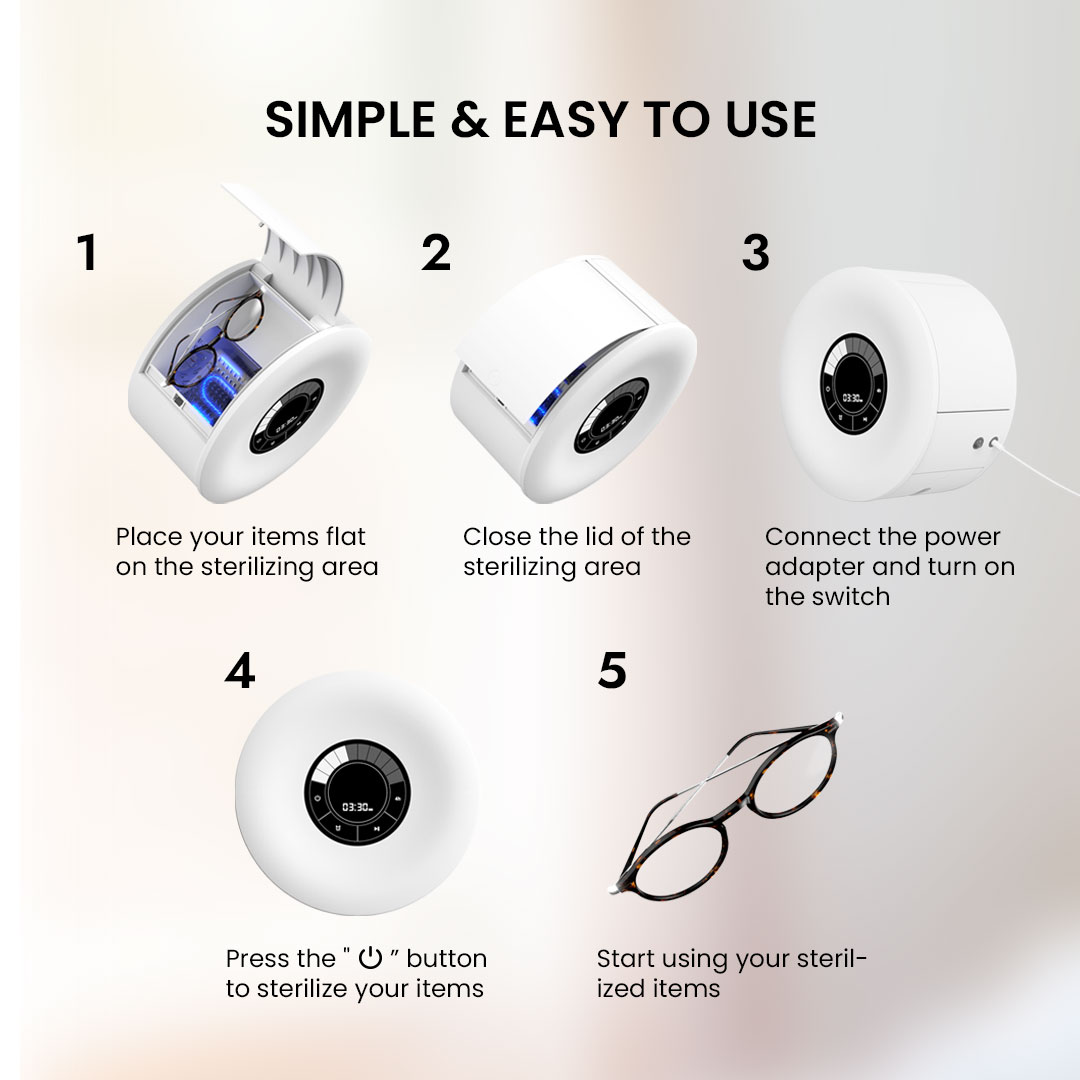 Timed Sterilization
The Meawow Multi-Purpose Sterilizer offers different options according to your needs.
Quick start: 5 minute sterilization
Standard: 15 minute sterilization
Deep: 30 minute sterilization
High-temperature: 90 minute sterilization
Select your time, press play and relax.